Citizenship Shop was launched as a startup platform in 2016 for investor residence and citizenship schemes. Citizenship Shop is a radical new shopping platform, changing the way people think about citizenship by investment and golden visa schemes.
Citizenship shop is an online platform for citizenship and residence planning. We are not agents and neither we advise clients on immigration matters. Our digital business model connects clients directly to law firms and property developers without brokers or agents. This way our service makes it faster, cheaper and easier for clients.
We work with law firms and property developers in over 15 countries.
The citizenship shop platform is free of charge. We do not charge any fee for our clients using our platform. Our checkout will only ask for you to select bank/check payment. We do not collect payment details.
About Founder
Prabhu Balakrishnan B.Engg, WCCM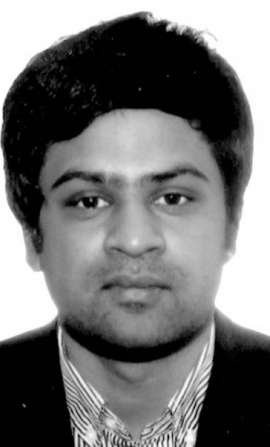 Entrepreneur, Innovator, Futurist and World's leading expert assisting Wealthy investors and HNWI families with citizenship and residence planning with more than a decade of experience. He has 20 years experience in finance, banking, insurance, company setups, immigration consulting and PR news media. Prabhu has special interests in dual citizenship, Startups, Online platforms Linux, Computers, Dual Citizenship, Computers, Machine learning, Blockchain and Cryptocurrencies. He spearheads digital innovations in the investment immigration industry towards a better digital future. All the Startups founded by him, named under one family of brands as "Yellow network". He holds a degree in computer engineering and software development.
Avid Coffee lover, Entrepreneur, Journalist and Innovator. He built an insurance platform and served as financial consultant for swiss annuities and insurance back since 2012. He is a leading expert in citizenship and residence planning, a columnist and writer who has interviewed Governments of Malta, St.Kitts & Nevis, Turkey, Italy, Portugal running CBI and Golden visas.
He is based in Budapest, Hungary works with trusted law firms and licensed agents and property developers in over 20 countries.
History
Citizenship by investment schemes known to exist since 1980's, it only became popular since 2010.  US and Canada operated golden visa schemes since the 1990's and golden visas in Europe became popular only after 2012. The CBI/RBI industry is set to expand to $20 billion market and already sees significant competition and more and more players are entering the market.
Citizenship Shop is also planned launch as the world's first high street shop on or after 2020 serving luxury clients and high net worth investors, until then it will exist only as an online platform. The shop will offer over 10 citizenship by investment schemes and 20 golden visa schemes to wealthy HNW individuals and their families. The first citizenship shop was initially planned to open in Zurich and later will be expanded to luxury shopping streets in Hong Kong, London, Dubai, Qatar etc. Due to Covid, did not become a reality.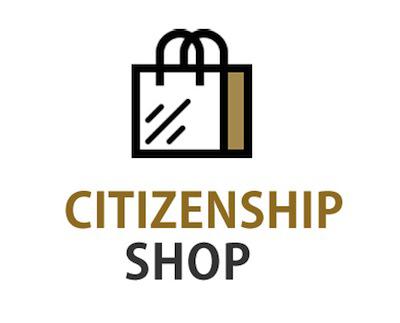 Citizenship Shop is a new shopping idea to promote investment based citizenship and residency schemes including luxury real estate to  shoppers seeking second citizenship. A physical shop with face to face conversations achieves more results than information available online. It will be a game changer in the investment immigration industry and beats competitors who have failed to innovate. The idea of citizenship shop is unique and never been tried before. It will change the world on how they look at citizenship.
Wealth
A second passport is seen as a new status symbol of the twentieth century. Rather than buying a Ferrari or Lamborghini for $250K, a HNW client can wisely invest the same money, in a second citizenship for family and generations to come. This could also be a real estate investment for ultra high net-worth family.
Wealth has been increasing significantly in many countries and so as people seeking second citizenships seeking new live, freedom of movement, and education for family. For example in 1990's over 250 million chinese were living in Poverty and wealth has significantly increased in 2013 only 25 million live under poverty.
Shopping Malls
A large number of wealthy and rich families are known to visit Shopping malls. Citizenship Shop can be setup in big shopping malls. Agents can be subcontracted to setup citizenship shops in Big Shopping malls. This way high street shoppers will get to know about CIPs, get more exposure, easy to explain the process to them when they are in the shopping mood. Many wealthy people do not have a patience to read the process or understand the citizenship schemes reading online. Many still get confused with thousands of questions.
Citizenship shop will offer citizenship and residency schemes, in addition to luxury real estate to HNWIs. The Prices of citizenship schemes start from $100,000. These days $100K is a small money for HNW families.
Asia, Africa and Middle East is a huge market for second passports and golden visas, if marketed properly, licensed agents can promote citizenship shop products and services including real estate.
The Shopping concept
Millions of shoppers hit the shopping streets and malls searching for luxury brands in fashion, cars, food. Many are rich and seek alternative citizenship. The concept of alternative second citizenship is fast catching up, in a recent survey, one third responded they already have a second passport, another one third planning to buy one and final one third are thinking about it.
A Citizenship shop in a in a high end shopping street, where many famous people visit (movie stars) creates free publicity and easy marketability for the promotion of citizenship passports.
Origins
The idea of Citizenship shop was first introduced in 2016 as an online shopping platform for citizenship by investment programs. Wealthy clients can compare prices under one roof and place an order online.
The online shop purely as an online platform currently work like this…
Place an Order – No payment required when you shop.
We send you Quote – We send you a FREE quote for citizenship. No obligations!
Pay Initial Deposit  – Pay a small retainable initial deposit (5% to 10%) to start the process through cheque or bank transfer.
We Courier you Forms – We will mail you all forms by courier. Attach necessary identification documents and mail it back.
Government Approval Letter – We apply through our Authorized agent appointed by the Government. Wait for 1-2 months for Approval letter from the Government to proceed with the  full investment which must be made directly to Government.
Pay the full investment – Pay the rest of the investment to Government.
 Citizenship certificate and passport – Receive your citizenship and passport through authorized agent.
Futurism
We love futurism and the world is constantly evolving fast with new technologies. In about 50 years we believe the world will completely change with matters of citizenship.  In 2018 Malta became the first country to announce citizenship test for robots and Saudi Arabia because a first country in the world to grant citizenship to Robot Sophia.  We also believe citizenship will extend to space in about 100 years.
Citizenship shop will explore new opportunities in the future with robots and space. Although it may seem unrealistic, we believe it is only a matter of time.
Follow us
Follow us on social media
Facebook – https://www.facebook.com/citizenshipshop/
Twitter – https://twitter.com/citizenshipshop
Instagram – https://instagram.com/citizenshipshop
Linkedin – https://www.linkedin.com/company/13296807/
Youtube – https://www.youtube.com/channel/UCIBLwLp7F3QsUKH084NSPXA